Toni Morrison: The Pieces I Am
Hands moving quickly across the screen work to piece together a collage of textured paper and fabrics, and most especially fragments of photographs of an individual. These elements eventually build a portrait of a woman, Toni Morrison, across her many lifetimes–youth, academia, and her rise as a professor and urgent author of and beyond our times. Thus begins The Pieces I Am, a film about the life of Nobel Prize-winning author Toni Morrison.
Born Chloe Wofford in Lorain, Ohio, Ms. Morrison was raised amongst diversity in a steel town, where there was no urgency to rise above your station–no shame in living with few means. If you had enough money for food and shelter and had the community of your church and family, that was enough. But Ms. Morrison had something else her great-grandparents and grandparents did not, freedom to read. And read she did. She read as though her life depended on it. In many ways, it did. What grasped me most about her fascination with literature was how it almost felt like a defiant act–learning all she could so no one's opinion would ever carry sway over her.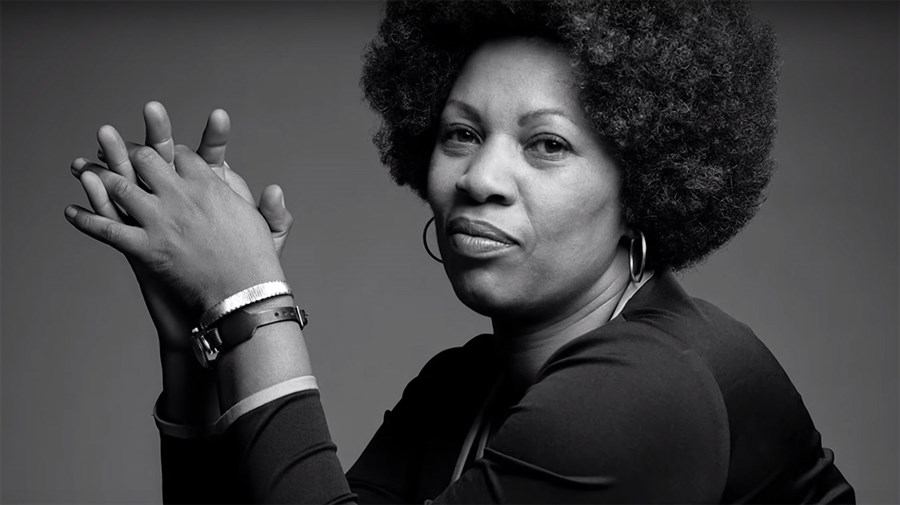 Throughout her entire creative life, this intense curiosity informed the narratives she developed. She lived to tell the stories of her black brothers and sisters, often with great care to tell about the internal struggles they faced by simply being black in America–like the inferiority complex a young black girl develops while perceiving 'whiteness' as beautiful and her blackness as 'ugly' (The Bluest Eye, Toni Morrison, 1970). Or, by turning a news piece about Margaret Garner, a runaway slave who killed her own daughter instead of letting her return to slavery, into a moving novel (Beloved, Toni Morrison, 1987), about the humanity such a mother exhibits when faced with that unfathomable choice. Morrison, in her own words, believed her works weren't just for black people, but for anyone who wanted a true, honest reflection of the American experience.
A moving documentary filled with interviews from her close friends and literary comrades, as well as such famous fans of her work as the activist Angela Davis and public figure Oprah Winfrey, The Pieces I Am is an eloquent, and necessary illustration of a woman who, through her lofty literary canon, crafted significant tales of love, loss and experiences–all told from the African American perspective, absent of 'the white gaze' she so often read in other American works of literature. The reader will be happy to note Ms. Morrison's vision and words live on today, and her perspective truly shifted the literary landscape.
Toni Morrison passed away on August 5th, 2019, from complications of pneumonia. 
Toni Morrison: The Pieces I Am recently screened at the Floralee Hark Cohen Cinema in Charleston, WV.